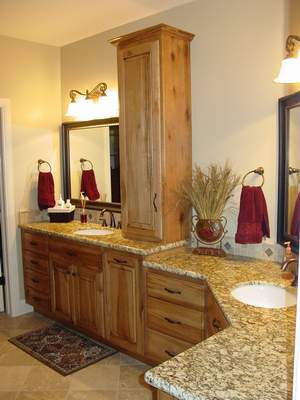 Rustic Maple with linen cabinet and hamper
From simple vanities to more elaborate furniture type pieces and make up desks, The Natural Finish will design and build what works best for you.
Many of our larger vanities have hampers designed into them.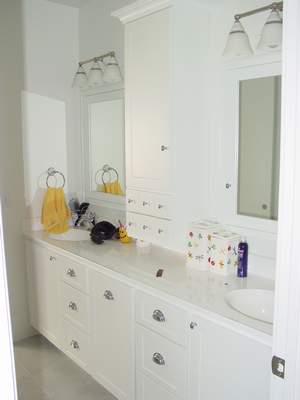 Painted white with small drawers for bow and barretts and a hamper.