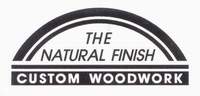 This cherry rocker has a rounded hoop on the back of the rockers.



Our steam-bent rocking chairs are truly one of a kind. Each piece of the adult size rocker is steam- bent, with the exception of the adjustable threaded wooden front stop.

Our original designs are unlike any other. With your input, we can personalize each chair for the person it is made for.

These chairs are both beautiful and comfortable.

The "PAPA BEAR" chair has adjustable front stoppers. Here you can see the curves of the steam-bent pieces.



Child's rocker with
armrests for Emily.


Our original adult size
walnut rocker.


Child size rocker with
scroll work in the back.

This steam bent "S" shape forms the armrest and rockers on Stephanie's
mid-sized rocker.

Jason's rocker has a stream and trees wood burned in the headrest and trees cut out of the book-matched lumbar support.


Extra wide child's chair for
Abraham to rock with Aubrey Ane.
Our rocking chairs have been made out of cherry, maple, and walnut. Other woods are available upon request and availability.
The chairs can be shipped within the continental United States.
Call us at 801-785-9663 or e-mail us at info@utahcustomcabinets.com for more information.