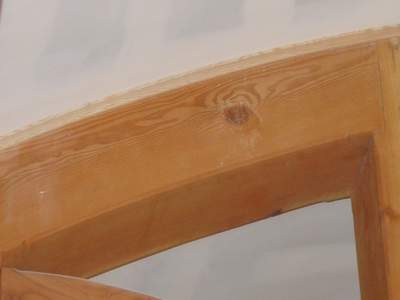 Filling in between the drywall
and the beam.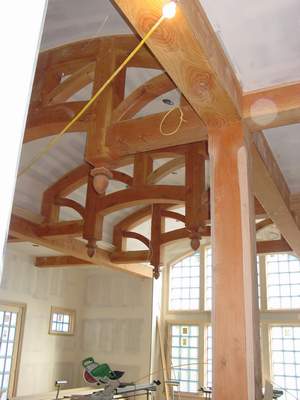 The molding is at the top of the
timber frame beams.
The installer who was
trying to bend straight
molding to make the
arch was very grateful
to have the curved
molding to work with.
He had broken 5 pieces
of straight molding trying
to do just one beam.
The molding will be stained
to match the beams.